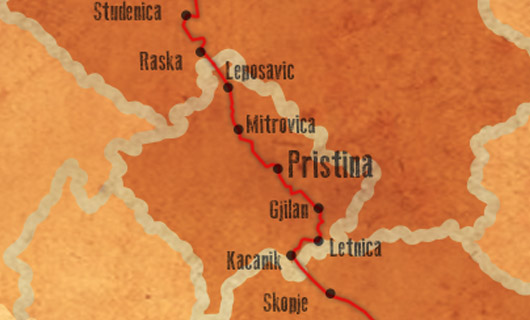 Kosovo
GPS is available for all countries from Spain to Jerusalem!
For details, see the ROUTE menu
The route through Kosovo is about 230 km. GPS is available in the webshop, there are further details about the GPS and how to use the app.
General information about the marking: Many areas and sections in the over 15 countries on the JERUSALEMWEG / JERUSALEM WAY have been marked in recent years. Work is in progress on the completion.
Below is a GPS sample stage from KOSOVO.
---
From the travel diary: In Kosovo we meet Mother Teresa for the first time, at least in her footsteps, and discover the wonderful place of pilgrimage Letnica. We crossed KOSOVO on foot and reached MACEDONIA on August 06th, 2010 !!